Local Moving Services in Raleigh NC
We know moving is a stressful time in anyone's life, no matter the distance. This knowledge is precisely why our movers in Raleigh provide the most professional services, but they do so quickly and efficiently. Prior to beginning any moving job, we address each of your needs, so everything is taken into consideration before the first box or piece of furniture is touched. When specific items need particular attention or special wrapping, our movers will provide those accommodations.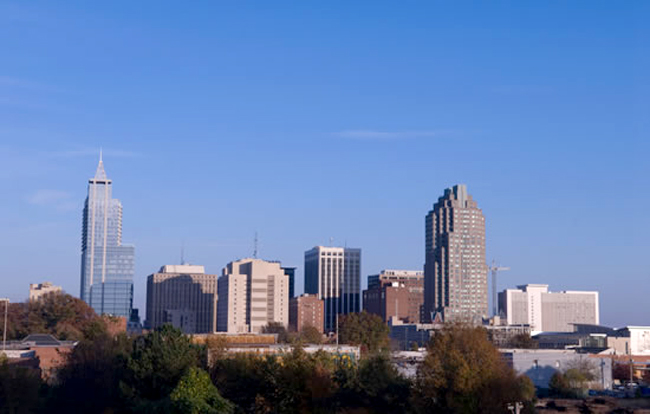 Need Moving and Packing Supplies? We've Got You Covered!
Sourcing moving and packing supplies is a needless stressor thanks to our company. We have boxes, as well as all the rest of the packing supplies necessary for a successful Raleigh move. This convenience is provided to ensure you have the correct materials. That way, your possessions have the proper protection during the move, and everything arrives at your destination safely.
Long Distance Moving Raleigh NC
If you are leaving the Raleigh area, our company can help with the preparations for such a journey. Our company will provide all the services associated with long distance moves in Raleigh, NC, to help relieve the headaches that are typically experienced from them. We know there is extra time needed to discuss the pertinent details of the move, as well as the new location, so our movers will take the time to have this discussion with you. We are also available throughout the process to answer all questions that may come up. Our rates for a long distance move are competitive, and we make customer satisfaction our number one priority.
Every client receives a personalized quote based upon their personal moving needs from our trained professional movers. In addition to basing the quote on the distance of the move, it is also calculated on several other aspects.
Our long distance Raleigh moving services include:
Direct moving services throughout the United States.
Moves under 500 miles receive same or next day services.
Our price on our services is guaranteed.
The attention to detail we offer on packing possessions is top-notch, including hand-wrapping fragile items for no additional fee.
The professional movers in our Raleigh moving company will unpack the client's possessions and position them in desired locations of the home or business.
Clients interact with professional and courteous clients under all circumstances.
Commercial Moving Services in Raleigh NC
Do you have a business that's relocating in the Raleigh area? You can receive services through our Raleigh moving company for their office or business that is relocating no matter where it is in the United States. It doesn't matter if your business is moving many states away or if it's a local move, our commercial moves Raleigh provide the appropriate services and assistance necessary to ensure it goes smoothly.
Our company understands how moving a business could potentially lead to the loss of revenue. The staff at our company also understands a business's desire to move efficiently and quickly to prevent workflow interruptions. We can not only remove the stress and headache associated with a commercial move, but we can do so based on a deadline set by you.
The commercial moving Raleigh services provided by our company include:
We will provide you with a quote based on your needs.
Office furnishings have wraps in quilt padding.
Office furnishing is set up following the move off the truck upon request.
The provision of complete unpacking services is given so businesses can place their focus on their work.
Contact us at our Raleigh, NC location at (919) 609-5583 to handle all of your moving needs.

Your Move
starts with a
Free Quote